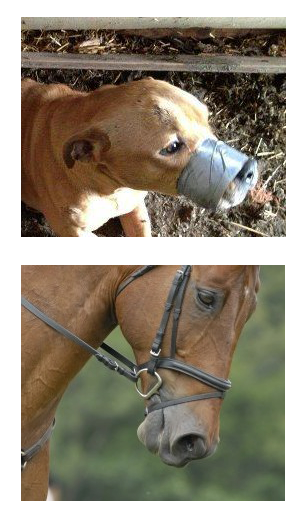 We don't make any nosebands which have a strap that goes under the bit. They make any bridle non-anatomical.
A horse must have free jaw movement . If the jaw is restricted, in any way, then the Hyoid and TMJ are both compromised. This affects both front and hind limb action, as nerves to both areas are connected to the TMJ.
Added to this, any strap which goes under the jaw is forced to sit directly on the Mental Foramen - a bundle of nerves which come out of a hole in the skull exactly where the strap sits. This numbs the lower jaw, tongue, lips, etc. and eventually causes pain.
You would never dream of strapping a dog's mouth shut, so why do it to a horse?
Don't follow the crowd! - TRASH THE FLASH!!!