How to measure for a bridle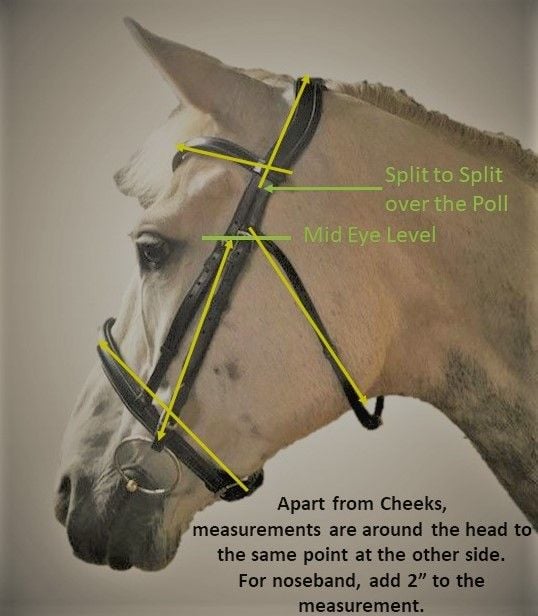 Take the measurements around the horses head, to the same point on the other side, for the noseband, headpiece split to split, throatlash and browband.
The Split to Split measurement is the first one to take. The point for the measurement is 3/4" below the base of the ear.
The Buckles must NOT be higher than eye-level to avoid compromising the TMJ.
The Browband must be long enough to allow the Headpiece to sit back, away from the rear bulge of the back of the ear.

Email or ring me to size the individual parts.
Tel. 01757 288022 or 01759 369543
Email [email protected]