HS Anatomical Bridles - Maximum Comfort for your Horse
There are 3 basic Style Ranges, each for different Skull Shapes.
All bridles are designed by Maureen Webb and are not available anywhere else.

All parts of the bridles are bought in mix and match sizes, so you can have Full browband with Cob cheeks, Pony throatlash, Full headpiece and X-Full noseband, etc. at the same price as a 'One Size' bridle.
All the bridles are designed for horse safety and should break at the headpiece hangers, should the bridle get caught on a stable door, or the horse pulls back with potentially damaging force, in order to protect the delicate mouth against injury and also to prevent a Panic situation arising.

All Bespoke enquiries MUST be emailed to me.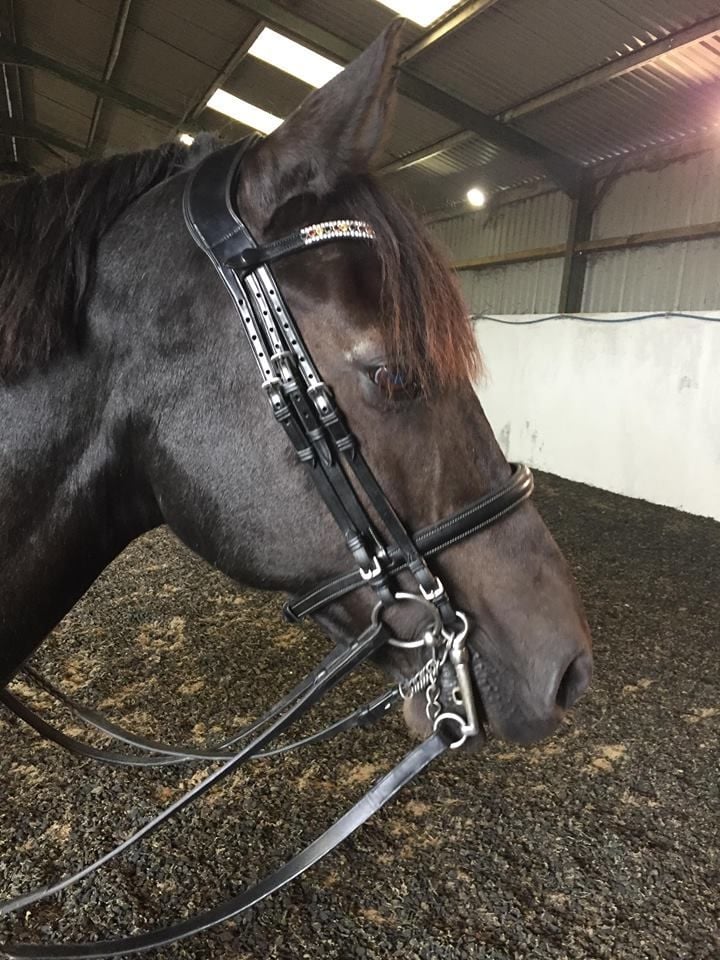 This has the same shaped headpiece as the Saturn or Scorpio Bridle, but in a Double configuration.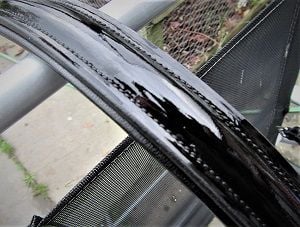 Double Buckle for Monocrown Headpieces, 1/2" Hanger Straps.
Super Shiny, top quality Patent Leather.
Available in either Saturn or Scorpio styles.
Black only, all sizes. £49.20 plus VAT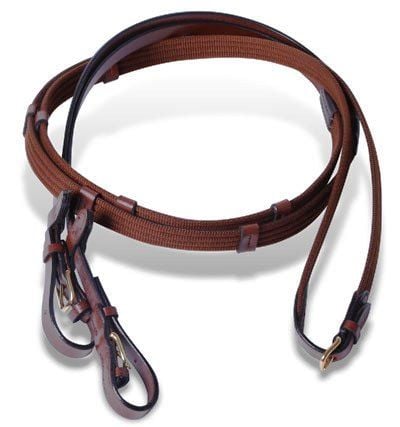 Full 72" (6ft.) each rein. Most reins are too short to be able to fully give a 'Loose' rein to a horse without holding the buckle.
Many X-full reins are still only 60" long - not long enough for horses with long necks and bigger Heavy Horses.
Our reins are the longest on the market
Black or Brown
£37.20
HP Anatomical Bridles have been designed to eliminate the pressure points on nerves and blood vessels that normal bridles create.
Top quality leather, handmade by craftsmen in the old tradition - we specialise in HEAVY HORSE and HARD TO FIT horses, as all our saddlery is hand made to your requirements and many items are Stock Sizes.
We can also make bridles, martingales, reins, etc of any type, size, colour, individually made to measure for YOUR horse. You supply the measurements and we make the tack. Please email me for affordable bespoke orders - special sizes are made at no extra charge.
BLING browbands must be ordered separately.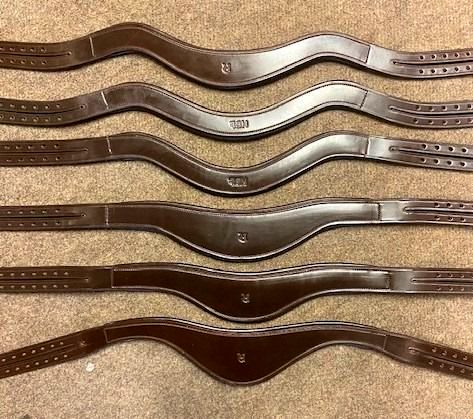 Our innovative, new, complete Poll and Ear Pressure Relief Headpieces are our own designs and have been developed as a result of extensive research into pressure issues caused by differing horse head conformation.
From the top down:

Saturn Wide
Saturn
Venus
Scorpio
Pluto
Apollo
If you are not sure which one is suitable for your horse, then please contact me, as it is very easy to get it wrong.