You will want to look after your new bridle to keep it in tip-top condition.
It is VERY easy to RUIN our bridles by using the wrong products, as they are Top-Quality Italian Leather, not cheaper Chrome-Dyed Leather!!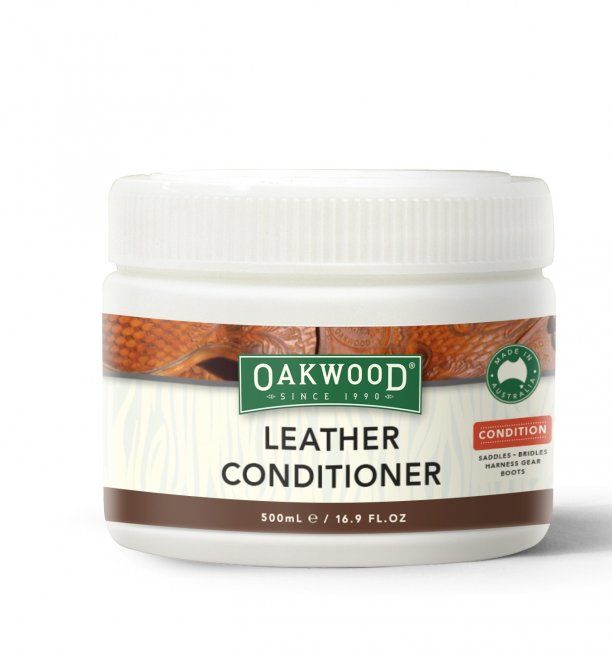 Always check that it fits your horse before treating it with any kind of oil or leather dressing, as we will not give a refund or exchange an oiled bridle.
Dismantle the bridle and place it on some clean paper
Apply a liberal coat of good quality leather dressing to both sides.
DO NOT USE GLYCERINE-BASED PRODUCTS OR ANY OIL BASED ONES, ESPECIALLY NEATSFOOT OIL!!! These will affect the surface of the leather and may cause the colour and texture to change!
We recommend Oakwood Leather Conditioner, as it does not contain Glycerine, but uses Beeswax and Lanolin as the main conditioners.
Allow the dressing to soak in and make sure that the bridle is dry before use.
For regular cleaning, dissassemble the bridle and wipe with a squeezed out sponge, dipped in warm water to remove dirt and grease. DO NOT USE SADDLE SOAP, DETERGENT OR ANY GLYCERINE PRODUCTS.
Apply the Leather Conditioner with a dry, clean cloth and allow to dry.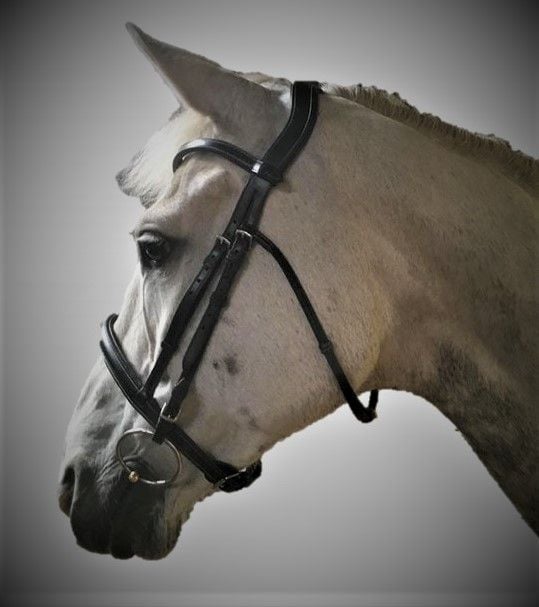 WHY NOT GLYCERINE PRODUCTS?
As with 'Fairfax' bridles, (which also cannot be cleaned with Glycerine products), they are too harsh for our leather.
Our bridles are Top Quality Aniline Base Dyed leather. Very few bridles use this expensive dye method, but use the much cheaper (although very polluting) Chrome Dye method.
Glycerine products are fine for use with Chrome-dyed leather.