Quick-Click Browbands
Change your browband without taking your bridle off your horse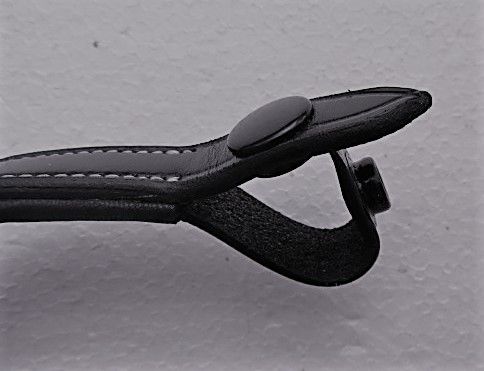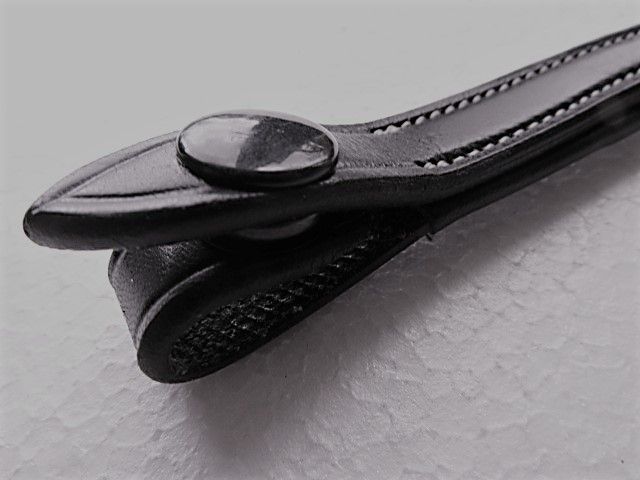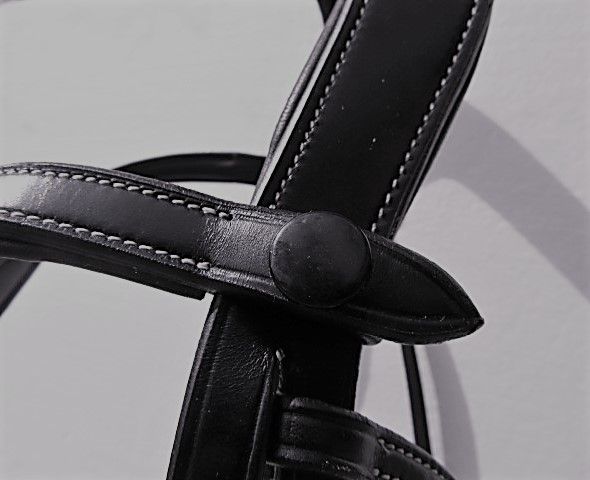 Our new, revolutionary Quick-Click Browbands
You don't have to dismantle the bridle to change them - you don't even have to take the bridle off the horse to change them - 10 seconds and it is done.
Change your normal browband for your 'Bling' one at the show or Dressage, change the size, if the bridle is shared between different horses - all done in seconds with no 'Faff', no-one needed to hold your horse while you mess about with the bridle.
Strong Press-Studs ensure that the Browband will not come off during use.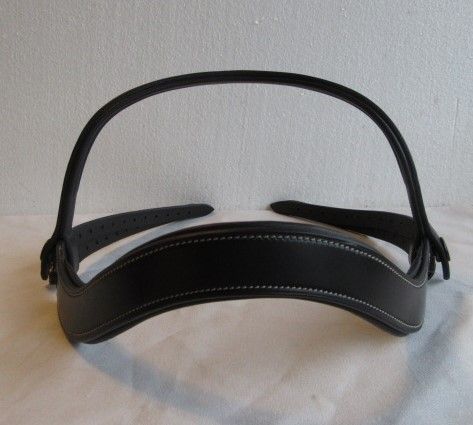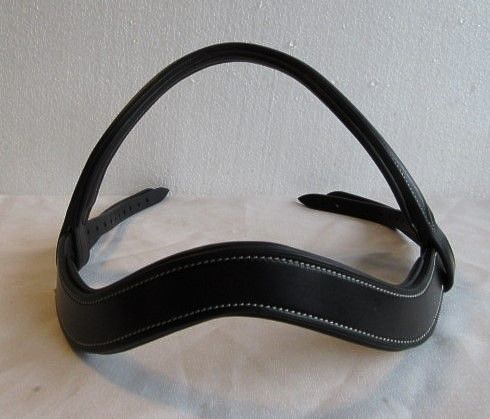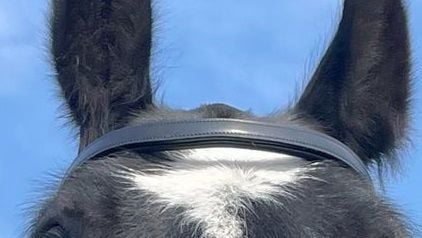 Pressure on Temporal Muscles from a normal browband.
Imagine if this was your riding hat?
Top quality butter-soft Italian Leather.
Anatomical design that follows the shape of the horse's forehead, eliminating Pressure Points at the temples. The front of the browband also lies flat against the skull, with no ugly 'Gap'.
Compare our browband with a 'Normal' one, on the right.
The design of the fastening also vastly reduces the 'Bulk' of the inner 'Loop' of the browband, flattening it against the headpiece and again relieving this vital pressure point.
PONY 14.5", COB 16", FULL 17", Full PLUS 17.75", X-FULL 18.5'', XX-FULL 19.5"
Click HERE to order-
Black or Dark Brown. Larger sizes and 'Bling' browbands also available - made to measure, £40.